Moody's downgrades France; another crunch day for Greece
Today, eurozone finance ministers will decide whether to give Greece the next vital tranche of bailout cash. Meanwhile, amid a terrible gnashing of teeth in Paris, France loses its AAA rating.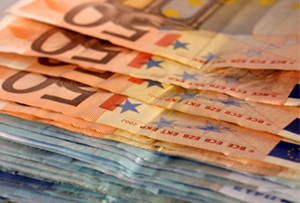 The future of Greece hangs in the balance yet again today as finance ministers from around the eurozone debate whether to pour more cash into the beleaguered country. Greece desperately needs the next €33bn tranche of bailout money to stay afloat, and a vote against plumping up the cash will effectively oust Greece from the single currency. This, naturally, is very unlikely to occur.

Greece still has a few allies at the table. The International Monetary Fund has made it very clear that it backs the bailout, which would effectively write off much of Greece's spiralling debt. The Netherlands' new government, which leans considerably further to the left than the last one, is also on side. Its new finance minister told the Dutch Parliament on Monday that, 'European countries will have to meet Greece halfway to get a sustainable perspective'.

But Germany, in its customary righteous stance, is balking at throwing good money after bad. Meanwhile, France has just has its credit rating downgraded a notch to AA1 from AAA by Moody's because of the risk of a Greek exit. There are other reasons, of course, like 'France's gradual but sustained loss of competitiveness and the gradual erosion of its export-oriented industrial base'. But the seemingly endless bailouts are hiking up the rate at which France can borrow money. MT predicts that French finance minister Pierre Moscovici will be rather stony-faced at the negotiating table today.

Today's debate concerns more than just the bailout cash. There is also the question of how best to kickstart the Greek economy. Austerity has hit the country hard, sending the country into full-blown recession and bringing the capital to a standstill with strike after strike. Under its existing contract with the eurozone, Athens must cut its total debtload to 120% of annual economic output by 2020. In order to alleviate some of the country's economic pain, some ministers want to postpone this deadline by two years. The IMF is opposed, however. It is not allowed to lend to countries that cannot repay their debts; allowing Greece a two-year delay is tantamount to admitting just that. Plus, Greece has just categorically rejected the IMF's demands to sack 22,000 public sector workers by 2014, so the international lender will be in no mood to do it any more favours.
There is also talk of writing off some of what is owed to Greece's official lenders. Germany, which stands to lose the most from this decision, is fiercely against this course of action. MT must admit, lending more money while simultaneously writing off existing debt doesn't make a whole lot of financial sense...

Greece has been working to meet many of its bailout conditions. It has negotiated a write-off of three-quarters of its private sector debt, and introduced a raft of harsh spending cuts. But will that be enough to convince eurozone finance ministers to hand over the dosh? If Greece runs out of money, we run the risk of a full euro meltdown, so they may not have much choice.