Morrisons chief: 'We want to pay more tax'
Online retailers should be taxed because they have an advantage over high street shops, says Morrisons chief exec Dalton Philips.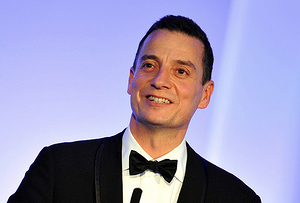 Here's one we never thought we'd see: one of the UK's largest retailers actually asking to pay more tax.

In an interview with the Daily Telegraph, Morrisons boss Dalton Phillips says he wants online retailers to pay an extra tax to make up for the 'massive disadvantage' high street retailers have to deal with.

Philips, who is currently engineering the supermarket's belated entry into the online retail market, says the government needs to ensure 'a level playing field'.

'As more and more sales migrate online, it seems to me intuitive that you would tax the online channels as well. It's an issue we're going to have to face,' he says.

Over the past couple of years, Morrisons has been gearing up to make its grand entrance into the online market. In 2011, it bought online baby retailer Kiddicare to 'learn the ropes', and in March this year it announced a tie-up with online retailer Ocado.

'We're moving into the online space, so we'll have to pay our contribution,' added Philips. 'As a country, we need to look at how we're going to tax retailers in general wherever they operate, because we've all got to contribute to society, but one can't be disadvantaged over the other.'

Mind you, Philips isn't the only supermarket chief exec talking about paying more tax - Sainsbury's boss Justin King made a similar point last month.
Then again, Philips' timing is probably more prescient: a retailer offering to pay more tax at a time when tax is at the top of the agenda as companies are taken to task for not paying their fair share? Just as it's about to launch an online offering? Interesting…

- Image: Flickr/BradfordChamber