Morrisons hiring, Thomas Cook firing
While Thomas Cook drastically downsizes, supermarket giant Morrisons plans to open 25 new stores next year, creating 7,000 jobs across Britain.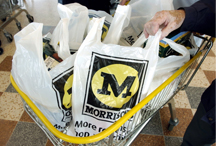 After this morning's gloomy news that the private sector only generated 5,000 new jobs in the last quarter, Morrisons' announcement couldn't be more timely.
The hiring extravaganza is scheduled to take place throughout 2012 as Morrisons (runner up in our Most Admired Companies ranking for retail this year, no less) launches a raft of new stores. Most of the roles will either be in-store or in its logistics arm, moving groceries and goods from warehouse to store.
At least half of the jobs will go to the already unemployed, says Morrisons, and three-quarters will be hired from the local area, regenerating nearby communities.