Morrisons' profits slump 31% but it's not all bad news
The supermarket's doom continues, with pre-tax profits down to £239m - and yet optimism abounds?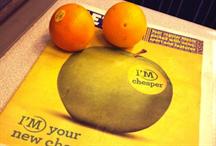 Morrisons has announced a 31% drop in pre-tax profits, to £239m, while its sales fell 4.9% to £8.5bn.

With high-end chains like Waitrose and M&S at one end, and discount stores like Aldi and Lidl at the other, it seems life's just getting tougher for Morrisons, which has been forced to slash prices on 1,200 products in recent months.
Non-executive chairman Sir Ian Gibson has described the whole industry as experiencing 'unprecedented change'. That'll be the change that's had the previously infallible Tesco announcing two profit warnings and shedding its chief exec this year.

Still, there's one key way in which Morrisons and Tesco differ in their response: while Tesco has naturally cut its dividend because of poor results, Morrisons has raised its interim dividend by 5%. Its shares even opened 4.3% higher to 183.90p on the London Stock Exchange.
Indeed, chief exec Dalton Philips has proclaimed 'a real sense that the business is getting back on the front foot', seeing this as another step on the road it began in March, when it announced a £1bn, three-year investment program to cut prices and launch 200 discount stores.

Not everyone is convinced, however. Back in June, Morrisons founder Sir Ken Morrison was already describing the company's results as 'disastrous', telling Philips that 'you have a lot more bullshit than me', and comparing the CEO's proclamations to the output of the 1,000 bullocks that Sir Ken keeps as a hobby.

And it's hard to be convinced that the ground is as fertile as Philips is suggesting. Yes shoppers picked up 30% more of the 'I'm Cheaper' range of goods on which Morrisons cut prices in May, and sales of fresh produce, meat and household basics did well.