Morrisons set to slash 720 head office jobs
The supermarket sector's woes continue.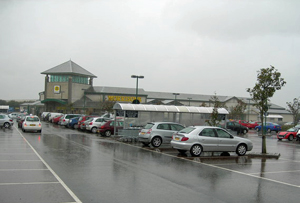 Another supermarket is set to slash its managerial staff today. Morrisons said it was consulting on how to create a 'simplified management structure', which could lead to the loss of 720 of the 2,300 jobs at its Bradford head office.
The move is part of new chief executive David Potts's plans to shakeup the business after a traumatic period of falling sales which saw the chain report a £792m loss last year. It seems Potts doesn't want to be outdone by rival new broom Dave Lewis, who has also been going through his top staff like a dose of salts. The 720 affected are expected to be offered voluntary redundancy or one of 5,000 new in-store roles which Morrisons said it would be creating.
'We are focusing on the things that matter to our customers,' Potts said. 'That means having more of our staff in our stores, improving product availability and helping customers at our checkouts. To support this, we need a simpler, faster and cost-conscious head office and that requires some tough but necessary decisions.'