Morrisons's new CEO is taking no prisoners
David Potts has ditched five senior directors after his first week in the job.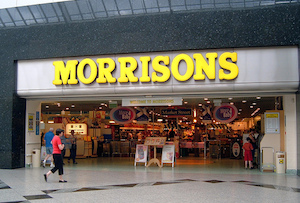 David Potts has wasted no time in stamping his authority on Morrisons after taking the supermarket's helm last week. It emerged today that the former Tesco exec has axed five senior directors from his management board in a bid to make the business more 'lean'.
The unlucky five includes Nigel Robertson, head of the supermarket's convenience stores, which probably shouldn't come as a massive surprise after it announced plans to close 23 of them earlier this month.
The other heads that have rolled belong to Martyn Fletcher, Morrisons's retail director, Neal Austin, its logistics director, Gordon Mowat, its property and strategy director, and Nick Collard, its customer marketing and digital director.