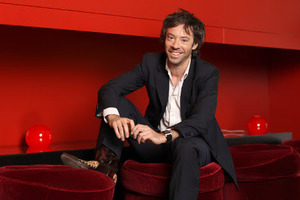 Moshi Monsters boss admits that old habits die hard
Quote of the day: 'I called a venture capitalist 'dude' today. Probably not the best idea...' He's the founder of the super-successful kids gaming venture Mind Candy, but Michael Acton Smith is having trouble adjusting to playing with adults. Just a few days after the UK entrepreneur revealed a lucrative tie-up with Sony and his Moshi Monsters brand (if you haven't heard of it, your kids have), Smith tweeted that leaving the slang behind was proving problematic...
Published: 09 Mar 2012
Last Updated: 07 Nov 2013
.
Find this article useful?
Get more great articles like this in your inbox every lunchtime