Mothercare toddling back towards profitability
After a turbulent year of worrying losses, Mothercare has drastically reduced its losses in its latest half-year results, and hired a new finance chief.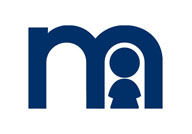 The investors bankrolling Mothercare's demise will have had a few sleepless nights over the last year. In a sense, today's results still don't make good reading, but they suggest the situation is improving: the retailer made a loss of £0.6m in the six months to October 13, which is down from a loss of £4.4m in the same period last year. Furthermore, the firm has just hired ex-Argos' finance boss Matt Smith to help revive its fortunes. (Not that Argos is without its own troubles, of course).
Sales at Mothercare's stores have been falling for longer than anyone would like, and the latest results show that the trend is continuing, with like-for-like sales falling 3.4% compared with the same period in 2011. But this is an improvement on the 6.8% fall shown in last year's results. Trying to get back to profit could be within reach for the chain, if it gets its strategy right. It has begun a three-year 'improvement' plan for its 1,200 stores, only 280 of which are in the UK. The plan, which is six months in, includes new store layouts, a re-structuring of the management team (chief exec Ben Gordon was ousted last year after a profit warning) and a new website.
There is cost cutting, too. It has already closed 25 Early Learning Centres and six Mothercare stores across the group, and plans to have closed a total of 50 stores by the time its full-year statement comes around. Investors seem satisfied with the efforts at a turnaround: the price of shares has risen 70% since new chief executive Simon Calver's (he of LoveFilm fame) appointment in April this year. Oh yes, and while international sales are only up 4.4%, overseas profit actually grew 20% in the period. Worth giving the overseas business a bit more attention then.