MOTOR MOUTH: Mercedes E300 BlueTec Hybrid SE estate
A hybrid isn't just for the worthy, says Sathnam Sanghera, this one's elegant, smooth and better than the petrol model.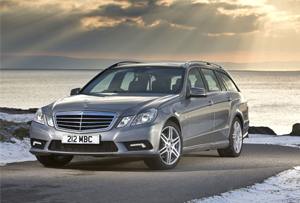 If people were asked to name, in the form of a Family Fortunes survey, the smoothest things known to man, the top 10 responses would doubtless include, alongside Sean Connery and the music of Sade: (a) an electric engine; (b) air suspension; and (c) a Mercedes automatic gearbox.
The amazing thing about this car is that it features all three. And such is its utter elegance as a consequence that you can pull out of your drive on a Monday morning making less noise than a cat. And then, as you set off down the A41, you will experience a ride so comfortable that you may as well still be in bed, lounging across a set of Hungarian White Goose Down Pillows. If it were any smoother, it would be flogging you a timeshare in Spain while sleeping with your wife behind your back.
The only note of inelegance comes in the form of a diesel engine, rather than petrol one, which kicks in when the battery runs out. But the advantage of this is almost supernatural fuel economy. I drove it for more than 350 miles and did not even have to think about refuelling. This was, of course, partly a consequence of the large fuel tank, which came as one of the extras that took my test model up to a price of £49,650. But it was mainly the result of a miraculous hybrid system.