Motor Mouth: Peugeot RCZ
The Peugeot RCZ handles well and looks great, but its hatchback origins are too apparent inside, says Sathnam Sanghera.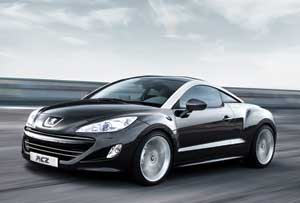 There was a time when concept cars remained concepts - they were no more likely to be seen on the A4040 than the Batmobile or a Red Bull F1 car. But things have changed. Alfa Romeo has brought the futuristic Brera into production. Land Rover has released the Evoque. And now Peugeot is at it too with the RCZ, which was first revealed as a concept in 2007.
Of all these manufacturers, the French company is in most need of the excitement that might come from such a move, its lacklustre model range being about as sexy as a lecture on the deficit from Danny Alexander. The good news is that the RCZ really does look special. From the back it vaguely resembles a Porsche Boxster. From the side, it looks a bit like the Audi TT. But the most striking bits - such as the 'double-bubble' rear windscreen, the sweeping aluminium roof rails, the self-raising spoiler - are original. Pound for pound, this must be the most glamorous car on the market.
The other piece of good news about the RCZ is that at speed it's fun to drive. The 1.6-litre engine the Peugeot shares with BMW's fast Minis is not lightning-quick, but it feels swift enough, the gear shifts are snappy, it has fabulous front-end grip, it feels smooth and agile on motorways, it is happy in high-speed turns and it comes to a halt well too, thanks to the large 340mm front brakes.