On The Move: Cynthia Carroll
Anglo American's new appointment took the insular mining industry by surprise, but her experience should see her through.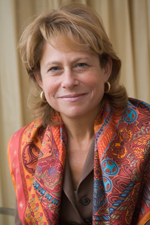 Mining giant Anglo American certainly couldn't be accused of taking the easy option when it decided to appoint Cynthia Carroll as its new chief executive. Anglo American executives have always been South Africans, and have normally been at the company man and boy. As the American president of Alcan Primary Metal, not only was Carroll not South African and a woman to boot, but also a virtual unknown in the insular mining industry. Their scepticism proved to be widely shared: immediately after the appointment, Anglo American's shares dropped 36p.
However, Sir Mark Moody-Stuart, chairman of Anglo-American, said the company had been looking for someone with international exposure and experience in a capital- intensive long-cycle business - and not necessarily someone from the mining industry: "You balance internal talents with external talents. When you are looking for change, an external appointment has its merits."
Only the third female chief executive of a FTSE 100 company, Carroll will be one of Britain's most senior women executives. A lot will be expected of her. Founded in 1917, Anglo American now operates across 60 countries and employs just under 200,000 people. But despite its size, the company has struggled in recent years. Its share price has lagged behind rivals such as Rio Tinto and BHP Billiton, which are seen as leaner and more flexible. A major restructuring has helped to raise the share price in the last year, but Anglo American is still considered a prime takeover target. Interested parties are rumoured to include Russian steel giant Rusal, Swiss-based mining group Xstrata and Rio Tinto.