MOVE Guides raises $8.2m after growing 1000% in a year
The staff relocation startup is planning to more than double its headcount in the next 12 months.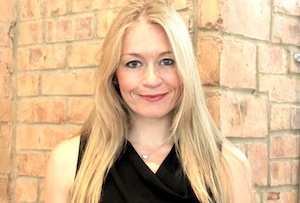 MOVE Guides, a London startup that helps companies relocate their staff around the world, has raised $8.2m (£5.1m) in Series A funding to help fund its expansion into Asia.

The three-year-old company has offices in London, San Francisco and New York and is just about to open one in Hong Kong. It will have 30 staff by the end of this year and the funding means it could treble its team to between 75 and 90 people by the end of 2015, CEO and founder Brynne Herbert told MT.

MOVE Guide's revenues have grown 1,000% in the last year and are on track to expand 700% in the next 12 months, Herbert said, although she stayed schtum on the exact figures. It has 30 customers, including Tesco, Survey Monkey and US-listed yoga gear maker Lululemon, and is expected to have more than 100 by the end of next year.

The round was led by New Enterprise Associates and existing investor Notion Capital also put money into the startup, which provides cloud-based software that links companies and the army of estate agents, immigration officials and bankers needed to shift a worker abroad. That takes its total fund raising to more than $10m.

Herbert, who competed for the US in gymnastics as a teenager and also speaks Mandarian, French and Portuguese, founded MOVE Guides after 'experiencing the personal challenges of relocating around the world as a investment banker' with Standard Chartered and Lehman Brothers in India and Hong Kong.

'I was really interested in solving that problem for individual employees, then as I looked at the space more and more I realised there was such a significant opportunity to put together a whole software platform around it,' she said.