Move over India, the new offshore darling is the Philippines
It's a smaller world than ever and the list of offshoring options is seemingly endless. Debra Maxwell, director at business process outsourcer arvato, reveals the latest hotspots.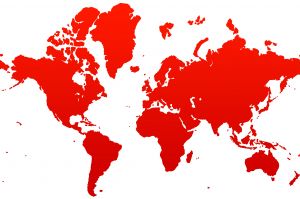 For many years India was the default offshoring destination for UK businesses, and while it still retains the number one spot today, the cost savings it offers are no longer as attractive as they once were.
New pins are popping up on the global offshoring map with several emerging locations now offering the right mix of skills and infrastructure to challenge Indian dominance. This competition can only be good for companies looking to offshore and their customers; it's driving improvements in quality while keeping costs low.
While cost will inevitably remain the primary motivation to offshore, smart companies are scouring the market for the best options in terms of both quality and value for money. They are also taking into account the ease of doing business in the different locations. Infrastructure is a key consideration, specifically sufficient internet bandwidth and a reliable power supply, supported by contextual factors such as the level of governmental support offered to overseas investors within a given territory, political stability, security and air links from the UK.