MPs aren't impressed with the government's handling of the gender pay gap
A select committee report has been pretty scathing in its review of government policy to improve gender equality in the workplace.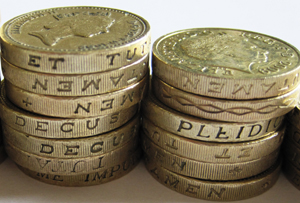 While businesses often get a slap on the wrist for failing to do enough on the gender equality front, it's also the responsibility of government. And according to a new report from the Women and Equalities Select Committee, it's falling short. Apparently, the government's 'complicit' in a system which is undermining productivity and perpetuating the gender pay gap. Policy needs to change fast.
The pay gap – the difference between the hourly pay of the average man and the average woman and for full and part-time workers – stood at 19.2% in November 2015. It's a fairly blunt measure that's affected by many nuances. But despite assurances from the government that the pay gap would be eliminated within a generation, it has steadfastly remained around the same level for the past four years.
So what's perpetuating it? Big factors include the part-time pay penalty and women's disproportionate responsibility for childcare. The report says women aged over 40 are the most affected by the gap – women aged 50-59 are paid 27% less than men. In which case, where should government be focusing its attention to make effective changes in policy?