MPs brand George Entwistle BBC payout 'cavalier'
The pay-off that former director general of the BBC, George Entwistle, received when he quit has been called a 'cavalier' use of public money by MPs.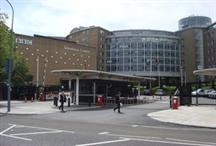 He was in the post for less than two months, but walked out the door with a £450,000 payout after the Jimmy Savile scandal blew up and provoked public outrage.
But now MPs in the Public Accounts Committee have said that the payment was an 'unacceptable use' of licence fee payers' money, and that it was not in line with similar packages elsewhere in the public sector.
Is there any sight less edifying that that of indignant MPs in full moral outrage mode? As a group they know plenty about inappropriate use of public money themselves - remember the expenses scandals?