MPs grill PwC over tax avoidance
Public Accounts Committee chair Margaret Hodge attacks corporate tax arrangements and the new European Commission President. Anyone would think there was an election coming or something.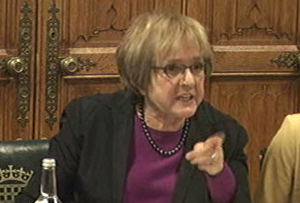 There was drama in the halls of Westminster yesterday, as the Public Accounts Committee chair Margaret Hodge unleashed her ire on PwC's tax head Kevin Nicholson over the firm's practices in Luxembourg. Nicholson was summoned after letters from PwC about the tax arrangements of hundreds of firms in the Duchy were leaked last month.
The letters appeared to reveal how PwC helped 343 companies reduce their bills using complex tax structures such as 'hybrid loans', where profits are funnelled to subsidiaries in Luxembourg and 'converted' to non-taxable interest.
Hodge was not impressed. 'It's very hard for me to understand how this is anything other than a mass-marketed tax avoidance scheme,' she said to Nicholson, asking whether he had lied when he denied PwC's involvement in such schemes before the committee last January.