MPs watchdog: 'Give 'em a pay rise or there'll be trouble'
The body responsible for making sure MPs behave themselves says that they should be given a pay rise - or we should expect another expenses scandal.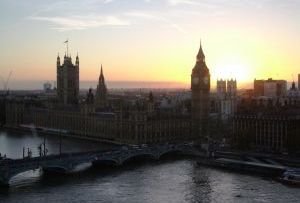 If you thought that the days of taxpayer-funded duck-houses on Tory estates were over, think again. The Independent Parliamentary Standards Authority, which was created in the wake of the expenses scandal, reckons that MPs are going to have to get a pay rise or the expenses shenanigans will start up all over again.
Sir Ian Kennedy, who chairs the body, says it is 'not a good time' to be talking about MPs getting pay rises, but insists that we cannot just sweep the issue under the carpet. He also went as far as criticising David Cameron and Nick Clegg for saying they would reject the pay rise if it came their way, and said a rise of up to 15% (up to £75,000 per year) could be in order.
Importantly, the creation of Ipsa means it won't actually be up to the MPs to decide whether they get more money. Kennedy says: 'The legislation that gave us the responsibility is quite clear: the power to set the pay and pensions of MPs rests with IPSA alone. MPs do not get to vote.'