The MT Diary: At least airlines are still like the bad old days
Howard Davies takes a flight back in time, travels to Nashville (also known as boomtown USA), endures tedium at the Formula One - and why the Iberian party's over.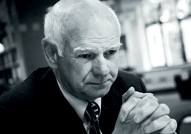 Whenever two or three frequent fliers are gathered together, the conversation turns to the relative comfort of the BA club class seat, or the proportion of macadamia nuts in the little bowls you are given after take-off. These exchanges are about as interesting as debating the relative merits of Ben Youngs or Richard Wigglesworth, neither of whom would pull on a number 9 shirt in any other rugby-playing nation. But, hey, when you have once again been held in the lounge due to 'the late arrival of the inbound aircraft' (as if that excuses anything), needs must.
While there are those who swear by Cathay, or Singapore, or even Qantas, and there are those who swear at Air France and Iberia, one observation is safe: never travel long-haul on a US airline. That usually unites the lounge.
I have followed this precept for so long that I have had no recent data to confirm or deny it - until the other day, when I was obliged to travel from Nashville to Singapore (don't ask). SIA doesn't interest itself in the country music crowd. You can pick up a direct flight from Newark, but the timings didn't work for me, so it had to be American Airlines via Chicago and then United from Tokyo.