MT DIARY: Navigating the North has never been straightforward
I know about the delights of Finnish cooking and how to spend a long weekend in Albania, says Sir Howard Davies. But I can't, for the life of me, find a place to eat in Bury on a Friday night.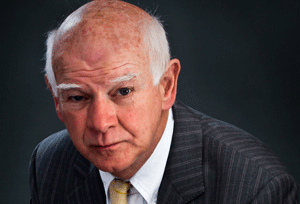 Attentive readers of this Diary in 2013 learnt a lot of valuable information that should improve their travelling experiences. They were told how to have a good time in Vilnius on Friday night and Minsk on Sunday afternoon, heard about the delights of Finnish cooking, and the medication to take afterwards. Everything needed to make a success of a long weekend in southern Albania was clearly set out. By December I had become a little anxious about how I would be able to match this cornucopia of delights in 2014. Would my travelling schedule be anything like as exciting? Could I find as many obscure locations to describe?
I need not have worried. An illness in the family took me back on several visits to Lancashire, which I left in the early 1970s. I now know all there is to know about the curiosities of the Greater Manchester Metrolink Sunday schedules, from Eccles to Bury, and East Didsbury to Rochdale, via Oldham Mumps. I can hop on and off trams at Shudehill with ease.
What I cannot do, however, is suggest a place to eat in Bury town centre at 10.15 on a Friday night. There are a dozen late-night bars, all policed by intimidating bouncers who look as though they spent too long packing down in the Rochdale Hornets scrum without a headguard, but nowhere at all to find a square meal if you rule doner kebabs out of account. Finland is a culinary paradise by comparison.