MT/eBay Digital Power List - vote for MT's picks
The search for our digital small business superheroes takes an eclectic turn, with the choices of MT's very own deputy ed Andrew Saunders.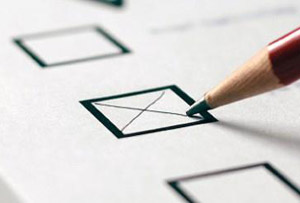 Today's selection from the MT/eBay Digital Small Business Power List come to you courtesy of MT itself, in the form of deputy ed Andrew Saunders (that's me by the way. Hello).

One of the perks of being a business journo – apart from going on endless press junkets to exotic destinations and more premium freebies than you can shake a stick at, natch – is the great and endlessly rewarding pleasure of meeting, researching, stumbling across and otherwise encountering loads of fascinating and impressive businesses and business people.

So as our journey through the candidates on the MT/eBay Digital Small Business Power List comes to my own choices, they take an unapologetically diverse turn. Start-ups working on everything from shopping and getting around to synthetic biology and the Internet of Things are to be found here.

So from the amazingly useful to the incredibly clever, from the stylish to the practical, there truly is something here for everyone, I hope. Pick your favourite and vote now!
Andy Saunders' picks
CityMapper - Azmat Yusuf was confused by London's public transport, so he designed a responsive app to map out any journey in the city. Citymapper now covers others from Philadelphia to Singapore and is already a favourite among Apple Watch wearers.

Synthace - is breaking ground in engineering biological systems – developing new tools and working practices that enable bioengineers to work faster, do more and save money. The bioeconomy is the "21st Century's biggest revolution," according to Tim Fell, Synthace's chief exec.