MT/eBay Digital Power List - Vote for Sarah Calcott's picks
Today it's the turn of eBay's UK COO Sarah Calcott to name her favourites in the latest instalment of the MT/eBay Digital Small Business Power List.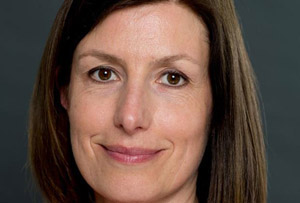 Which Brit tech SME's have really caught the eye of Sarah Calcott, eBay's UK COO? You'd expect someone with a big job like that to be equally big on etail, and so it proves, but Calcott's choices also include a careers network for new graduates, restaurant food delivered to your doorstep and an app developer, too.
With a background in marketing, Calcott joined eBay from BSkyB in 2013 and was made COO last October. Vote for her picks now!
Sarah Calcott's picks
Bestport Europe - Bestport (also known as Yuzet) serves small-medium sized distributors, resellers, online marketers, chain stores and catalogue merchants, offering some 4,000 products – from home and garden to party costumes. Turnover at the Lincoln firm has gone from £600k to £2 million in just over two years.