MT EXPERT: 5 questions you should ask your data security team
Cyber threats are scarier than ever before, says former GCHQ data boss Andrew France. Now is the time for businesses to quiz those in charge of warding off cyber threats.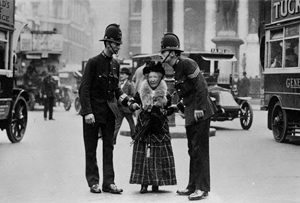 The ousting of Target's CEO and the fact Morrisons' CEO had to give up his bonus following recent massive data breaches show just how quickly a company's reputation—and that of its senior leadership—can be overwhelmed by an attack on its network. With hacking becoming increasingly sophisticated and frequent, we can expect more scrutiny from regulators, shareholders, analysts and the public on what management teams are doing to protect their most valuable information.
As data security moves up the boardroom agenda, Andrew France, chief executive of cyber defence firm Darktrace, explains the top five questions business leaders need to consider to stay prepared.
1. How do you identify your biggest risks?
Risk assessment is a part of day-to-day business today—but how is this done, and how has your risk management strategy changed in response to today's more advanced tech savvy hackers? A strong governance structure is important to supporting and enforcing this strategy.