MT Expert: How to deck out your office
James Quoroll offers ten ways for small businesses to furnish office space creatively and keep employees happy, whatever the budget.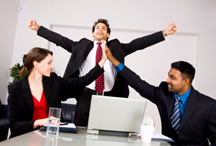 1. Survey your space
First things first – carry out a survey of occupation levels in the office. Consider the requirements and future of the business and think about how you intend to use the office over the next few years. You can then use this information to change and update the way you use your space based on requirements.
2. Mix it up