MT EXPERT: How to discuss retirement
Telling an employee it's time to retire isn't easy. According to psychotherapists Rick Hughes and Andrew Kinder, though, it's just a matter of manners.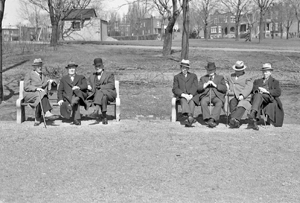 Are you avoiding having a difficult conversation with an older worker – perhaps about a succession to their role or regarding a competence issue? It's never going to be easy, but there are some ways to respond:
1. Don't do 'advice'
If you are having a conversation with an older worker about leaving your organisation, offering well-intended 'advice' or 'helpful hints' may seem like a good way of sweetening the pill. But this can easily back-fire.

Rather than distract from the immediate issue, the reality of their impending departure will be emphasised and the feelings of fear or anxiety they may already be experiencing are likely to be compounded. This approach can also come across as patronising.

Following the employee's lead in this situation is a much safer option. If they suggest that they are looking forward to their retirement and, for example, being able to spend more time with their family or tending to their garden – this can be built upon.
2. You don't understand
Suggesting you 'understand' what they are going through is a similarly risky option. How can you possibly understand what they are actually experiencing?

Instead, listen. Let them do the talking and be attentive, taking care to acknowledge their fears and concerns. This might even lead to constructive conversations around the opportunities that await them. But once again, take their lead.