MT Expert: IT - Don't let snow be a business white-out
Businesses should look online to maintain business-as-usual during 'snow days', says Andy Sumner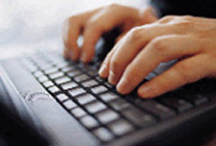 In a country used to moaning about the weather more than anything else, it is surprising how 'freak' conditions, like snow, can catch us by surprise. When the snow fell at the beginning of the year, many businesses were thrown into a panic. What was their policy for a snow day? How could they stay productive when people couldn't get into the office?

Thankfully, crippling snow days are still relatively unusual in the UK (the events of the last few days notwithstanding). But with climate change pundits claiming they will happen much more often and become more severe, and insurers putting the cost of a snow day to the economy at up to £690m a day , businesses simply cannot afford not to prepare. These simple steps should help:

Define your policy
It is astounding that while every school in the country has a clear policy for a snow day, the majority of the UK's businesses don't. So the first step is to define the policy, and tell your employees what it is before the snow starts falling. This will remove any doubt over what to do when it occurs and ensure employees know what is expected of them.

Assess your supply chain
Ensure you have a plan in place for your customers, and that your suppliers have a plan too. Can you continue to serve your customers? Can your suppliers continue to serve you? If your business requires you to deliver physical goods, you will need to find alternative methods of delivery, or at the very least, have a well-oiled communications machine that will keep your customers informed of any potential delay and your efforts to resolve it. The reality of crippling weather is that it affects everyone, so if you are a national business, your customers will be experiencing the same difficulties as you and will likely be more understanding. And with 24 hour news telling everyone how terrible the situation is, snow days can even be an opportunity to exceed your customers' expectations.

Make the most of technology
Fortunately, many of the web-based business-continuity solutions that prepare businesses for snow days also deliver productivity benefits all year round. So making preparations now will not just keep your business functional during the winter months, but more productive during the other seasons too. Just make sure you consider the impact such services will have on your bandwidth requirements.

First, deploy one of the many online collaboration tools, such as Webex Connect or Google Docs, so that people can work together on the same projects even if they can't get into the office. While sharing documents over email gets the job done, these tools will help to avoid 'version hell' and the unnecessary duplication of work.

Secondly, look to move more of your business software online or 'to the cloud'. By being hosted online, these applications can be accessed from anywhere, so any employee who cannot get into the office still has access to the same tools.

Thirdly, think about moving storage online, either onto a web-based service like Dropbox or Mozy, or onto a privately-hosted service deployed in your own co-located data centre. These options not only ensure people can access company data remotely, but they also double-up as a reliable, offsite backup.

By deploying collaboration tools, 'cloud' applications and online storage, underpinned by a clear policy for their use, businesses can ensure they not only remain productive during the next snow day, but are prepared for any other disruption that prevents their employees from getting into work. However, businesses also need to be aware of the implications that such services have on their internet connections, specifically with the additional bandwidth they may require (especially upload bandwidth) and the requirements of their connection to be as reliable as possible. If not, the day-to-day benefits of migrating to these online services will count for nothing, and the next snow day will be cold indeed.
Andy Sumner, sales & marketing director, Easynet Connect