MT EXPERT: Exporting Brand Britain
Made in Britain is a strong brand, which not enough UK businesses take advantage of. But with some added confidence and knowledge sharing we can get the most out of Brand Britain, argues Rupert Lee-Browne.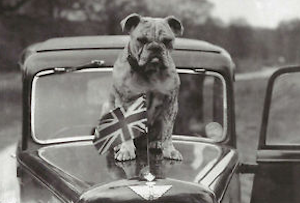 British businesses are sitting on an incredibly valuable resource. That resource is the ability to put the words 'Made in the UK' on all their products. Those four small words not only open doors to vibrant export countries, they also ensure that British businesses get a high price and a good margin for the products and services they sell there.

With Export Week currently shining a light on the importance of trade and export in driving forward UK economic growth, it's crucial to emphasise that people in countries around the world regard British brands extremely highly. They recognise they are well made, durable and of very high quality, and they respect the heritage, the skills and the workmanship they represent. As a result, they are often prepared to pay a premium for that.

Unfortunately many British businesses still do not understand what a truly amazing asset they have at their fingertips. Brand Britain is not just a convenient way of describing the best of British products and services, it should be a whole way of thinking that places exports right at the heart of business growth strategy. The issue is that while many British businesses recognise the importance of exporting in principle, their actions reveal a lack of confidence in actually doing it. As a trading nation we are far too inherently risk averse and far too cautious about exporting. It is holding us back.

British firms worry about the language barrier, they worry about fluctuations in the exchange rate and they worry about getting paid. They worry about how to deliver and distribute their products and services and the impact of regulation and tax. But all of these issues are resolvable and controllable.

Exports are the key to the future prosperity of our nation. They are not just nice to have; they are an essential income generator which have the ability to transform our ambitious fast growing companies into businesses with real substance and long term value. With the power of Brand Britain behind them, there should be nothing to stop British firms from going out and exporting their products and services to the world. Our fast growing gazelle businesses in particular have everything to gain and nothing to lose from a strategy that puts exporting at the forefront of everything they do.

Business leaders in any doubt about the true power of Brand Britain only need to think back to the opening ceremony of the 2012 Olympic Games, which showcased the incredible lasting achievements of the UK on the global stage, and how we are perceived overseas. Britain has been at the centre of creativity for many generations, whether that be film, music, fashion, design or the arts, and that knowledge and understanding has filtered down into everything that we as a nation make and do.

There is no doubt that exporting is the way forward for Britain; it is the magic ingredient that has the potential to transform the outlook for our country for many generations to come. However in order to really benefit from that potential, we need to do two things.

First, we need to forget our doubts and insecurities, and instead find our inner self-confidence to go out there with our heads held high. We in Britain are very good at self-deprecation; we are good at talking ourselves down and making ourselves feel less than we are. It has got to stop.

And second, we need to get organised and start having a collective focus on the goals that really matter to us as a business community. That means working together as a team, and sharing knowledge and advice with each other wherever we can.

Above all we need to remember that we have products and services that the world wants and desires – and most importantly, are prepared to pay a good price for. That Made in the UK label is special and we should never forget it. If we start working together to give exporting the prominence that it deserves, then Britain as a nation will truly fly.

Rupert Lee-Browne is founder & CEO of currency exchange business Caxton FX.