MT EXPERT: Facing court? Litigation funding is back, and it could help your business
Litigation can be a huge cost for businesses - but Nick Rowles-Davies says help is at hand.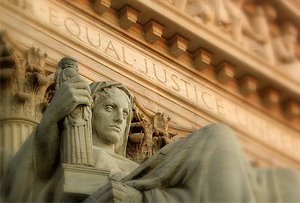 There are few CEOs or directors who, faced with a choice, would happily skip along the Strand, smiling broadly at the thought of a day in the High Court. Litigation can be a messy and costly business.

It is strongly argued, when it comes to suing each other, we Brits don't have quite the same reserve as we once had and have become a little bit more trigger-happy. The stats suggest more companies are going to court now than before the recession. Some have suggested we could grow a culture of litigation as bad as in the US.

However, all companies have the right to defend themselves, their IP, their contracts and the futures of the business and their employees.

In terms of costs, there are various elements to consider.

One aspect many businesses may not be aware of in relation to court costs are the Jackson Reforms. They sound like badly-named pop tribute act, but are important, not only in the legal world but to those businesses who have the unfortunate need for a lawyer.

This legislation, which came into effect in April, means no win no fee is still allowed, but changes the landscape in that success fees and legal expense insurance premiums can no longer be recovered from the losing side.
So even if you win, you still have costs to pay. Jackson – which at present is still very much being tested - was brought in to keep costs and court time under control, as legal teams now have to declare to judges how much they expect costs to come to before cases get under-way.

When it comes to costs, it is important to sum up what this means.

For Civil Cases, a company would need to retain a firm of solicitors, and a barrister. Court time is charged, as are hours worked by the legal team. A case lasting six weeks can end with a legal bill running into hundreds of thousands of pounds.

The smiles you see on the steps of the High Court from the winning party (having just completed that skip up the Strand) would be broader if it was all a free-service.

The biggest two questions any company CEO or CFO should ask its lawyers are:

• What is the alternative to going to court?
Litigation may be necessary, but it should always be the very last option due to cost and reputational issues. Remember that UK courts, unless orders are made to the contrary, are public, and this means the press, if interested, can report on proceedings.

• How much is this going to cost?

There are various costing options that should be explored. Recent figures from the Association of Business Recovery Professionals (R3) suggest that one in three law firms are in danger of going bust in the next year, so means of payment is very much on the minds of solicitors too.
The alternative