MT EXPERT: The fall of Manchester United's David Moyes will send shivers around boardrooms
David Moyes' exit 10 months into his job will resonate in the corporate world, where tenures of CEOs are falling as expectations rise. New leaders should be 'turbo-charged' from the start, says Mark Byford.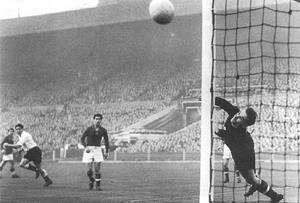 It's not just football: almost every day brings news of a business leader heading for the exit. And when you strip away the details, the underlying reasons often boil down to disappointment that the outcomes fell well short of what was hoped for, and perhaps promised, at the start. Yet for global companies, like football clubs, the stakes are high and rising. Chief executives are expected to address increasingly complex challenges and deliver tangible results – fast. There is no dress rehearsal. Which is why more needs to be done to help new leaders hit the ground running, and accelerate their ability to deliver results.
Falling tenure and rising expectations
The average tenure of chief executives has been falling internationally and is now on average around six years. A 2012 analysis of CEO tenure in major global markets by Egon Zehnder also exposed the extent of leadership 'churn'. In the preceding five years, for instance, almost half the companies in the FTSE 100 had changed their CEO. This compares to 34% in the US S&P500; 24% in China's Hang Seng Index and 23% in Germany's DAX. So at any one time many businesses and people– at the highest level and below – are coping with the transition to new leadership. Smoothing this process, to integrate and accelerate a new leader's delivery, has to make business sense.
Integration
Unfortunately, though, organisations often have a blind spot when it comes to bedding in senior talent. Last year we asked over 500 senior executives from a range of global companies about the support they received when moving into a new role.