MT Expert - Finance: What to expect from the PBR
Grant Thornton partner Richard Proctor explains what SMEs can expect from Monday's Pre-Budget Report.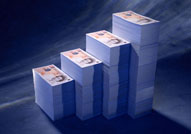 We're expecting to see something on income shifting, which has been coming ever since the Arctic Systems case (Ed. HMRC has been keen to change the rules ever since losing a four-year legal battle against the husband-and-wife team). However, that won't be very popular, so there is a chance they'll re-think. The Government was supposed to be doing something in last year's budget, but it seemed to lose its nerve and decide to do more consulting. They're still committed to changing the rules, but who's to say whether they'll postpone it again if they feel it's not the right time politically.

Another area that might come up is salary sacrifice – where people give up some of their salary to get tax-efficient benefits. Pensions are the obvious example: employees agree to give up a slice of their salary, and their employer agrees to put the amount given up into a pension scheme. In the past, the Revenue has actually encouraged this kind of arrangement; it's in their manuals, and they recently published some extra guidance as to how one goes about it. But with the Government looking to collect as much tax as possible, it may decide this is no longer something it can live with. Personally I think it's a long shot – it would be unpopular, and if the overall theme is tax cuts, as we've been led to believe, this wouldn't be in keeping with that. On the other hand, this government has a record of giving with one hand and taking with the other. It wouldn't surprise me if the headline was some sort of tax reduction, but when you look at the detail, something like attacking salary sacrifice ends up being one way of clawing back some of the cost of the cut.

The corporation tax issue is an interesting one. As a consequence of Gordon Brown's last Budget as Chancellor, the small companies tax rate (for businesses with profits of less than £300,000) is due to go up from 21% to 22% in April next year. So the question is whether they'll go through with it. If they really do want to help small businesses, they might want to postpone that – or even go back to 20% again.

There have also been lots of rumours about VAT. We think an increase is unlikely – again, it would be very unpopular, and at a time when we're looking to boost spending in the economy, it would either put up prices or force companies to bear the additional cost. This would damage small companies' profitability, which they presumably won't want to do in the current climate. And the trouble with VAT is that it's not a progressive tax – as a proportion of their income, the lowest-paid probably pay the most VAT. Any tax increases would probably have to be targeted at the higher earners.

As for reducing VAT, it would certainly provide a quick boost to the economy – provided it's passed on to the consumer (like the base rate, it doesn't work otherwise). But the PM doesn't have much room for manoeuvre, given his borrowing requirements: Ireland have just announced an increase in their VAT rate, so to reduce VAT at this stage would be a brave move, to say the least!

Richard Proctor is a Tax partner at Grant Thornton.