MT Expert - Finance: Inflation and pensions
What goes up doesn't always have to come down, says Watson Wyatt...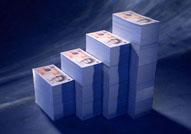 Figures released by the Office for National Statistics this week confirmed that the Retail Price Index fell by 1.4% in the year to September. September's RPI is signficant for pensions as both State Pensions and public-sector pensions are calculated with reference to September's inflation numbers. Many private sector schemes are also linked to RPI, though not always the year to September.
But neither pension will fall in response to the 1.4% fall in prices. Following the backlash against the 75p increase in the Basic State Pension back in April 2000, the government's policy has been that the Basic State Pension will always rise by at least 2.5% each year.