MT Expert - Finance: How to save on business rates
The imminent rise in business rates is the last thing UK firms need. Here are a few ways to ease the pain.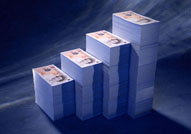 All businesses in England and Wales will have received a letter in October informing them of a new rating valuation of their properties, which will take effect from April 2010, writes Expense Reduction Analysts' Paul Giness. This is carried out every five years by the Valuation Office Agency, and rateable values on properties are used to determine annual business rates. They are calculated using a hypothetical rental value, which takes into account property type and location (amongst other things).

The problem is, the new rateable values have been calculated on the rental values of properties as they stood at April 2008 – when they were near their peak, just before the economic downturn. And the rental values of two years ago do not reflect the current market. Experts predict that rateable values in England will increase by around 19% compared with the last revaluation in 2005 and by 15 - 20% in Wales and approximately 10% in Scotland. Substantial increases are likely for many properties – including City and West End offices, retail outlets, industrial premises, and also schools and universities.

So how can you minimise the impact of the new rateable values on your bottom line?

• Check there are no obvious errors in the letter. For example, a warehouse on your property may have been demolished, or you may not occupy the whole space for which the rateable value has been calculated. You have an opportunity to put things right, if you act fast – you must alert the VOA to any errors by 30 November 2009 so they can reassess the rateable value. If you don't respond by this date you'll end up going through an appeal process, which will be more time consuming.

• If you don't think the new rateable value is correct, get a review by an expert who can analyse your rent, look at the prevailing market conditions during 2008 and advise if the hypothetical rental value attached to the property is accurate. The appeal window opens on 1st April (in Scotland appeals have to be lodged by the end of September 2010)

• If you haven't appealed your 2005 assessment yet, or there has been some physical change to your site since you last appealed, it could be worth trying to get a backdated saving. However, an appeal must be lodged before the current List window closes on 31st March 2010.

If the rateable value appears correct, there are a number of ways to offset the costs of a subsequent rise in rates:

• Look at increasing space utilisation, sub-letting any space saved or claiming empty rates relief on the space not used. However, businesses need to be aware that empty rates relief changed in 2008 – effectively there is now less relief available than before, as the Government wants to encourage landlords and occupiers to bring empty property back into use. This means that most property empty for more than three months – or in the case of industrial property, for more than six months – will no longer receive relief from rates. In the majority of cases, owners whose property has been empty for longer than this will be responsible for 100% of the basic occupied business rate – although there can still be opportunities that could be worth discussing with an expert.

• Renegotiate the lease by exchanging something that is of benefit to the landlord – such as dropping a break clause to get out of the lease early – in return for a lower rent, or a rent-free period

• If your lease is coming up for renewal, consider moving to offices of comparable size within an area of lower rent/ rates. You can compare your valuation to that of other properties in your area or to properties of a similar type at www.voa.gov.uk. Alternatively, simply reduce the space you occupy, if this is feasible and the landlord is agreeable. Remember, commercial property is a buyers' market at the moment

• If you're a small company and don't currently benefit from small business rate relief, one extra benefit of moving to smaller premises is that you may gain from extra rate relief. From April 2010, when the new rating revaluation comes into force, you can claim a sliding scale of small business rate relief below the rateable value threshold of £18,000 (£25,500 in London). Small business occupiers should also be aware that this threshold has just risen by £3,000 – so if your new rateable value from April 2010 takes you beyond the previous threshold of £15,000 you will still be able to claim relief, assuming that it is no more than £18,000. You can check the Business Link website for full eligibility details.


Paul Giness is a property consultant with Expense Reduction Analysts, the UK's largest cost and purchase management consultancy.