MT Expert: How to give your business the agility of an Olympic gymnast
Having a responsive supply chain can make all the difference, argues Vendigital's MIchael Minall.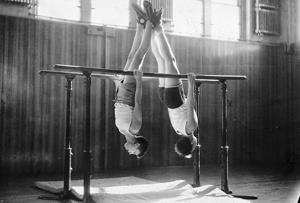 We work in an increasingly competitive global market. It's never been more crucial for companies to use their supply chain know-how to deliver that all-important competitive edge. The ability to quickly execute decisions to increase production, enter new markets or to tailor products to suit customer demand is an increasingly important differentiator. But how should businesses go about creating a supply chain with springy agility built in?

Maintaining an agile supply chain can help businesses to take advantage of peaks in demand which may be seasonal or driven by consumer tastes. Quicker, more responsive lead times can help businesses operating in fast-changing markets to get the right product to market at the right time.

But this degree of market sensitivity is not easy to maintain and requires real-time access to accurate point-of-use data, including valuable customer feedback.

For example, the current high level of demand for 'notebooks' is unmistakable, but do manufacturers know which colour or features are selling best at the moment and in which parts of the world? Armed with this data, agile businesses are designing supply chains that allow final stage configuration to deliver the right variant mix in the correct volumes in response to the emerging customer trend data.

In this way, agility flies in the face of traditional principles of lean. Whereas lean is focused on minimising inventories and streamlining production to improve overall operating efficiency, agility is oriented around the customer and the desire to give them the best possible buying experience. What agile supply chains methods lack in efficiency, they make up for in terms of market responsiveness and the ability to deliver value-added, innovative products that customers want to buy.
How agile do you really need to be?
The first step to building an agile supply chain is to decide how agile you need to be. Supply chains that are 100% agile are likely to require large sums of working capital and be costly to run, so they are not necessarily for everyone.

Supply chains that are purely lean on the other hand will be extremely efficient but will lack the flexibility to give customers bespoke features or configurations.

Invariably, different elements of the supply chain will be needed to deliver varying degrees of agility depending on what is being sourced – for example, an agile model for the production of the high-value notebook, which is produced according to the customer's requirements, but a leaner, more efficient model for producing the cover that it is ultimately supplied in.

Ensure you have access to quality data