MT Expert: How IT can help cut your energy bills
Graham Fern of axon-IT explains how virtual servers can save your business money...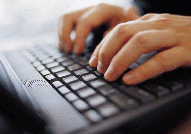 Microsoft recently conducted a survey on 'average desktop usage' and discovered (as you'd expect) that light tasks, such as typing in Word or answering email, comprise the primary use of a computer. However, the second most common 'task' is simply being idle! 30% of users leave their PC on at work at the end of the day, while 25% leave it on over the weekend.
Microsoft's latest solution to this is to use Vista's power-saving features, whereby the PC enters 'sleep' after one hour of inactivity. This has an obvious power-saving benefit. Microsoft hasn't put any figures to their power management solution, but it's fair to say that if a computer's second-biggest task is to sit idle, then setting it to power-save is common sense. Just think of all the power consumed when it's left on overnight or over a weekend.
But what if you can't rely on users to set their PCs to go to 'sleep' after a set period, or to turn them off when they aren't needed? Fear not: system administrators can set up automatic systems that force all computers across the company to go to sleep. For instance, there is plenty of software that can automatically shut down PCs on a Friday at 18:00 hrs and turn them on again at 08:00 hrs on Monday morning. How simple is that, and how much power could you save?

There are also power-saving options for your servers – some simple, and some more complicated – if you employ the latest technology.