MT EXPERT: What India can teach us about employing the yoof
60% of the Indian workforce is under 30, says Tata Consultancy Services' Nupur Mallick. British firms could stand to learn a lot.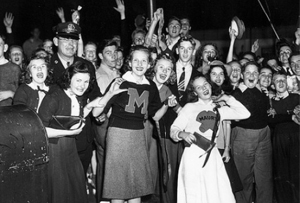 By now, workers from the digital generation have been part of the business world for a while. But for many employers, this new generation is still seen as a mystery; a puzzle to be solved or an unsettling challenge to the established way of doing things.

It's no secret that the next generation of workers is different. Having grown up amid the home computing and internet revolutions, they bring new ways of thinking and working with them into the workplace.

For companies like us, headquartered in India where there is a very young, fast growing population, understanding them is particularly important: at the moment, as much as 60% of the workforce in India is part of that generation, and by 2020 the average age in India will be just 29 years old.

These demographic factors mean that, as a business, we realised the importance of appealing to them early on. What can British firms learn from Indian experience?
Be meritocratic
The younger generation expects pay for performance and promotion for potential – they believe in meritocracy. Most organisations strive to be meritocratic, but you should amplify this for them. Make clear that opportunities are open to anyone with the right abilities, regardless of age. We encourage employees to apply for any internal vacancy, give younger workers opportunities to meet with customers and work on onsite projects, and have created a fast track for high-potential employees. Above all, you need to show you are rewarding people for talent and hard work.
Accept technology
Youngsters are digital and social by nature: don't try to inhibit this. Allow employees to bring their own device and use social media in your workplace. Your young employees will use it to connect with their personal and professional contacts, and that will generate value for your business.