MT Expert - Innovation: We need to talk about Facebook
It's time for IT to sit down with the board and talk about social media as a business driver.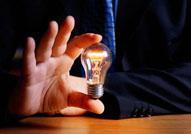 The Big Bang of social networks like Facebook, Twitter and YouTube was widely expected to remain within the consumer community. Surely businesses wouldn't want to embrace these applications and services? For one thing, wouldn't productivity plummet as employees spent their days chatting away to their friends and families? For another, wouldn't allowing access to such sites provide a massive security or reputation risk, especially in the light of the surge in peer-to-peer content sharing?

As we now know, the simple answer to both these questions is 'no'. The importance of these services is now undeniable in the modern business environment. The priority for many companies now is to reap the benefits of accepting these tools and more importantly, understanding how they can be integrated into a communication model for the business. The adoption of Web 2.0 tools is rapidly evolving to a stage where they can legitimately be called 'Enterprise 2.0' tools.

One example of this adoption of Enterprise 2.0 can be found with Serena, the global application development company. Earlier this year Serena switched the entire company's email and office productivity suite to Google's online solutions, saving around $750,000 a year in licensing costs - which it reinvested in Research and Development. It also switched its intranet over to Facebook.

Additionally, from a customer perspective, services like Twitter are giving companies and brands an insight into consumer opinion that was never previously possible, while also allowing a business to get similar insight into the way competitors are perceived by the masses. Such insight was never previously available without significant investment in research, and highlights how key these tools are.

The key to adoption however does still rest heavily on two fundamental factors: security and responsibility. The former needs to be enforced so that employees' activities online do not lead to data loss or similar business pitfalls, and the latter so that employees know how to successfully engage online without causing business productivity to fall or causing a brand or business to be called into disrepute.

Only when both of these are achieved can businesses safely and securely allow employees full access to these solutions, without the need to blindly allow and blindly block applications that can be bad for business. The former will lead to all manner of threat propagation and data loss. The latter will lead to disgruntled employees, and efforts to bypass controls. And both will adversely affect the bottom line.

Adoption of Enterprise 2.0 tools and services is crucial for success in the modern business age, and will allow businesses to reap the benefits: improved business networking, lower communication costs, increased expected revenue - and as a result, improved employee satisfaction.

The way we do business is changing. Now is the time to get buy-in from the board.


Rene Bonvanie is a VP at Palo Alto Networks, a leader in next-generation firewalls.