MT Expert - Innovation: Three ways to avoid going bust in the recovery
Some businesses survive a recession, then go bust as the economy picks up. Here's how to avoid the pitfalls.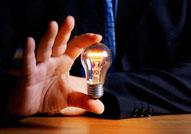 It's official. Contrary to what most of the media were saying last year (this publication honourably excepted), western capitalism lives to fight another day. If your larder is still packed with tinned food, you may as well start eating it. Donate the survival equipment to the local boy scouts. But wait. Things will get better, but there are still perils ahead. Recoveries are traditionally bad times for business failures. Here are three key things to do avoid becoming one of them.

Make sure you learned something. You probably want to forget all about it, but the last year or two of economic disaster contains important lessons for you. In intense discussions with customers over prices, you have learned who really values what you offer, and what exactly it is that they value. Who stayed with you even when you couldn't match the competition's pricing? And even more crucially, why? Understand this, and you have a template for your ideal customer, so that you can go and look for more of the same type.
The same goes for products. Some continued to sell well at acceptable margins, while others died. Why? Take this knowledge and build it into your plans.

Check the state of your important relationships... because they will have been sorely tested. Think first of your employees. They have been asked to do more with less. Their career development has slowed. They may have seen colleagues let go. Up until now you could have ignored all this, because they had nowhere else to go. That could change very quickly. The result could be a mass exodus. The balance of power will shift, and you need to start being nice to people again. What will this cost? Put it in the plan.
Think also of suppliers. You asked them to share your pain, and they did, because they had no option. As things pick up, suppliers will have more choice, and the last thing you want is to find yourself on their 'least favourite customers' list. If, as is quite possible, your suppliers have been losing money on you, don't kid yourself that this can continue (at least not if they are clients of mine).

Thirdly, and most importantly, make sure you have enough cash. Sales growth sucks in cash before starting to generate it. You need to buy stock, pay wages, make the product, make the sale and then wait to be paid. Starting with depleted cash resources, with your bank far more conservative than it was before the crash, you could so easily come unstuck here. Most businesses before the crash were managed for growth, profitability or glory, not cash, but that has to change. You need a how to grow with minimum cash requirements plan, and you need it now.

Welcome to the new world. It's not as bad as it was a year ago, but it's not as great as it was two years before that. Acknowledge what's changed, and you can still do well.

Alastair Dryburgh is head of Akenhurst Consultants. For a copy of the how to grow with minimum cash requirements plan, contact him. www.akenhurst.com