MT Expert - IT: Get ahead of the curve on customer service
Whg's Phil Pettifer on why using technology to enhance customer service is crucial in today's climate.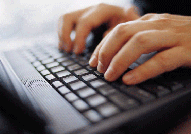 Both private and public sector organisations are under more pressure than ever to deliver high levels of service while reducing operating costs. Sectors such as social housing are faced with ever-increasing demands for better and improved customer service. However, as one of the largest housing providers in the UK, Walsall Housing Group (whg) has been determined to deliver unprecedented customer service via an overhaul of our contact centres – a strategy that is relevant to SMBs and enterprises alike.

A key part of enhancing and continuing to deliver strong customer service is a true understanding of the customer. It's critically important that management get 'back to the floor', to ensure they have a first-hand understanding of the scenarios the organisation faces on a daily basis. This week, to mark National Customer Service Week, I and other senior managers underwent training in our own contact centre for a day.

A coal-face understanding of the daily experiences of our contact centre staff, including the way they resolve calls and operate their kit, has ultimately allowed us to make better-informed recommendations to the board on the efficiency and workings of the contact centre. It has been a two-way learning process for the organisation.

Getting back to the floor is part of our overall customer service strategy. Regulation from the Tenant Services Authority, the organisation responsible for housing standards in the UK, has already encouraged providers to improve customer service for tenants and customers. To help address this need while driving down costs, we recently implemented an integrated Siemens communications platform that is able to handle all telephone, email and SMS contacts - ultimately consolidating our multiple contact centres into one, technologically advanced centre.

The system has been in use for over a year now, and there have been significant benefits from introducing a single customer contact centre. The new platform has replaced the existing mix of voice networks across our operation. On the customer side of things, an independent study conducted by Forrester Research identified key service improvements, including 90 per cent first time call resolution, customer requests being automatically logged and accessible by any colleague, and increased responsiveness.

From our perspective, worker productivity has also improved; and the study indicated that after five years' operation, the new platform will ultimately avert almost 70,000 follow-up calls, thus saving a total of 3,420 contact centre colleague hours every year.

It's a heartening thought that as social housing customers and providers alike have been hit so hard by the downturn, these findings confirm that a third sector organisation can make the business case for a breakthrough customer service investment. With so much time saved, unified communications provides a fast return on investment (under two years for us) and delivers significant quantifiable benefits beyond pure ROI. It's not just uplifted our customer service, but also set a benchmark for future ROI figures elsewhere in the organisation and other system-based efficiencies in the future.

Phil Pettifer is head of Information Services at Walsall Housing Group (whg).