MT Expert - IT: Getting creative in 2010
The events of 2009 have clearly shown the benefits of creativity within your IT department...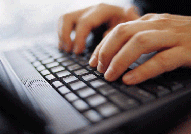 Many people still see technology simply as plumbing - money that would be better off spent elsewhere, writes Alistair McKinnon of ntl:Telewest Business. If it's done right, 21st-century technology has the scope to deliver true business benefits, ensuring that organisations are equipped to deal with the changes happening in today's economy. But providing these benefits at a time when economic pressures are mounting can be hard, because it means the IT department has to get more creative.

2009 has shown that it's hard to get the balance right between surviving a recession and maintaining innovation. The burden of 'delivering more with less' takes over, and before they know it, companies can inadvertently discourage creativity altogether. Businesses that adopted this approach have put themselves in a dangerous position for 2010. For others, who have innovation in their DNA, it's been easier to retain a focus on creativity. And as the BBC's Douglas Fraser noted recently, businesses who have a history of innovating are more likely to successfully navigate stormy economic seas, because they're more adaptive and open to change.

Make the right partnerships

Businesses that decided to innovate despite economic difficulty will ultimately fare better than those that choose to play it safe. They are also more likely to have challenged their suppliers and not only demanded more from them, but also sought to collaborate more closely – intertwining the supplier's success with theirs.

Your suppliers will be responsible for delivering the ideas that your business decides to explore. So it's worth getting them involved from the off, as they will have a good idea of what is achievable and what is not. They can also help you to build a convincing business case for your ideas. Many people are investing in the future and using the need for cost savings to look at new ways of operating. Suppliers should be able to share their experience and knowledge to help you achieve this.

Start with your people

For businesses that need a helping hand to harness innovation in 2010, the starting point should be their people. By openly addressing operational issues with staff, organisations can keep them motivated and tap into their creativity and energy at the same time. This is important, because getting staff involved in the process helps to make them feel safe and secure. Keith Goffin, professor of innovation and new product development at Cranfield School of Management, says this is vital because when people are worried about their position, they will keep creativity to themselves - viewing it as personal capital that may be valued when they need to move to a new employer.

It's also important to consider the overall business culture. Some organisations are overly hierarchical, have a history of preferring the status quo, or punish those whose ideas for innovation aren't successful. Obviously this type of culture will not be conducive to inspiring ideas and the bravery to put them forward. This is where a step-change in the whole business culture is required.

Don't be afraid of change

Openly changing culture and directing innovation might sound like it goes against the grain, but if you simply tell people to come up with some 'blue sky ideas' they are not going to have a clue what you're looking for. In order to tap into and leverage their creativity, staff need context. What exactly is the challenge that you are looking to address? What are the business goals for the next six months? Information along these lines helps to guide thinking. Defining your terms up front ensures that everyone is united in working towards the same goal.

Mix attitudes with technology

Of course, the trick for success is to couple these attitudes with right, innovative, technologies that will move the business forward. For example, businesses should be looking to use advanced voice applications that can also increase productivity by avoiding time wastage, as well as lower communications and travel costs. With that in mind, industry experts agree that IP is set to be the national vehicle of choice - particularly for innovative organisations looking to unify their business communications onto one, cost-effective network.

As 2009 draws to a close, IT managers everywhere are taking stock and looking at what they need to do better in 2010. For many, creativity will be top of that list – from the department culture, to adopting new technologies, to exploring new ways that they can work with suppliers. Ultimately these innovative new approaches will not only make companies more agile and better able to deal with change; they'll also ensure that the IT department is much better placed to improve its services to the rest of the company.

Alistair McKinnon is a Senior Product Manager at ntl:Telewest Business.