MT Expert - IT: Keep your projects on track
As the NHS discovered, implementing a new IT system's often easier said than done. Peter Osborne on keeping projects on the straight and narrow.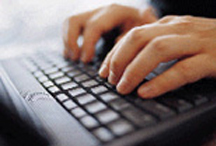 The news that the NHS' failed National Programme for IT cost £12.7 billion over the last nine years is almost unbelievable. The fact that nobody directly involved in its delivery ever flagged that it was in danger of exceeding its original £6.2 billion budget is a good example of one of the fundamental elements that can contribute to a catastrophic failure. Indeed, a catalogue of errors meant that this project was almost doomed from the beginning.
For any organisation faced with switching IT systems, there are five fundamental areas that need to be kept in check. These are:
Leadership – it might sound obvious, but if you're going to do this well, you'll need people with the right skills, behaviours and attitudes in critical decision-making roles. And don't forget: leadership is required at all levels, from business sponsors and stakeholders, to those within both the programme teams and suppliers.
Clarity – this encompasses the vision of the project, the imperative and how to get there. Re-assess these regularly, agree actions or communicate revisions effectively: if you don't, it can result in major gaps opening up.
Governance – the programme board is vital and should be set up to make sure everyone has the right level of membership to be credible and authoritative. If you get the structure right, the board's members will be in the right position to make good decisions.
Delivery focus – ie. how team members feel, behave and are motivated. With a focus on delivery outcomes, as well as process and organisational design, people will be able to see their goals.
Smart processes– all programmes need clear ways of planning, monitoring and decision-making, supported by with the right control, direction and use of resources. The processes need to add value and support, rather than constrain. Make sure they fit the business and are communicated well throughout the organisation.
Naturally, the most important thing is to be practical. Performing regular health checks – e.g. at the end of the design phase and during the delivery phases – and taking the right actions at the right time can be an incredibly cost-effective way to ensure success.