MT Expert - IT: Lost in Communication
Deployed and managed properly, unified communications can help drive business growth. Here's how...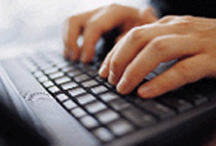 SMEs across Europe face significant challenges if they are to drive the limping economy forward. One of these is how best to use communications technology to improve the bottom line. It is generally accepted that communications technologies – from high speed broadband to smart phones – have enhanced, and will continue to enhance, business efficiency. However, many SMEs say the link between buying more technology and delivering greater efficiency is not always guaranteed.

This disconnect can perhaps partly be explained by a technology industry that in the past was too focused on selling technology rather than on offering easy-to-deliver business benefits. The rise in the number of employees using their personal devices in their working lives has added further layers of complexity. Businesses now have to manage countless contact numbers, numerous devices and multiple voicemail inboxes, potentially making it harder to communicate with both employees and customers.

Simple solutions

So what does this mean in real terms? When SMEs look to unify their fixed and mobile telephony needs, our own research has highlighted the frightening reality that they are often faced with a choice of more than 500 features – ranging from the incomprehensible to the completely irrelevant. In day-to-day business, most SMEs use less than ten of these, not surprisingly preferring those capabilities that make their business more accessible to their customers.

One of these is the ability for a customer to contact a company via a single telephone number. The messy reality of different and unconnected mobile and fixed line telephone numbers – and consequent missed calls and lost business – can now be wrapped up in to a single phone number that makes a real difference to how an SME presents itself to all stakeholders. In summary: a simple and effective solution that delivers a clear business benefit.

Next step: culture shift

As economic pressures force SMEs to consider more efficient ways of working, there is tremendous opportunity for this new generation of simple communications services to deliver changes in business practice.

Flexible working is the clearest example of how new technologies drive changes in business culture. At present, most SMEs expect employees to physically attend the office every day and perceive there to be significant risk in managing remote employees. In turn, many employees are used to working exclusively in the office in order to separate their home and work lives.

In the past, the adoption of flexible working may have been held back by the complexity and the expense of the technology itself. Today more and more SMEs are turning to managed communications services that make flexible working simple, effective and affordable.

Methods of working that aren't hindered by place and time restrictions need to be combined with processes that ensure trust and confidence between employees and employer, with clear working policies that offer guidance and support. These cultural changes will filter down, as employees change their own attitudes to 'office life' and enjoy the added flexibility that new technologies can bring.

This culture shift, combined with the right technology, can lead to benefits both at a communications level – such as increased staff output and improved response times – and at the bottom line, from reducing annual office costs to lowering employee churn.

Governments across Europe are counting on SMEs to navigate us away from another economic landslide, and new technologies may be key to the cultural change that will help SMEs prove themselves to be the powerhouse of the global economy.
- Tom Craig is the director of Vodafone Business Services