MT Expert: Keep your staff motivated
Many employees are facing continued rises in the cost of living, coupled with the stagnation of salaries, which is understandably demotivating. Here's how to pep them up a bit (for free).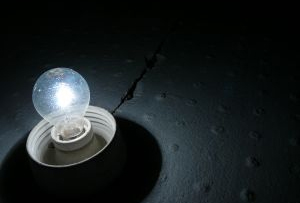 For many businesses, especially those lacking the funds to offer employees increased financial rewards, the onus is on managers and HR departments to ensure that people remain motivated and engaged. As a result, the challenge for business managers is to balance the inherent short-term financial motive with long-term sustainable employee engagement.
For businesses genuinely committed to finding more cost-effective ways to boost employee engagement, here are my top five low or no cost tips:

1. Help employees to work on their strengths

Research over the past decade indicates that where employers focus on helping employees do what they do best, engagement goes up significantly. In fact, up to 73% according to one independent study in 2008 by Rath and Conchie. By helping employees identify, develop and use their strengths more often and in different ways at work, organisations will unlock the full energy and ideas of their workforce, boosting engagement, productivity and workforce agility.

2. Celebrate strengths and don't focus on weaknesses

Many organisations hire for strengths then manage people to weakness, destroying the value of their human capital in the process. They become obsessed with producing a 'well-rounded employee/manager', even when we intuitively know that there is no such thing as all people possess both strengths and vulnerabilities.
Organisations that have highly engaged workforces understand this and flip the traditional approach to development and performance dialogues on its head, by focusing on strengths building 80% of the time and on weaker areas only 20% of the time. We are not suggesting that weakness are ignored or unimportant to address, simply that employees are encouraged rather than chastised.

3. Build a culture of appreciation and success

We know it sounds simple, but how many organisations have truly built an appreciative culture? Employees whose strengths and contributions are valued and appreciated by their manager, and co-workers and key stakeholders are more likely to feel engaged in their jobs and positive about the organisation. Fair, market-related remuneration is clearly important to motivate employees, however, without praise and recognition, employees are unlikely to give their best and stay highly engaged over the longer-run.

4. Give them challenging work that helps them grow

The vast majority of people relish challenging work, especially where this enables them to stretch their natural strengths and skills beyond their zone of comfort. They might find such assignments intimidating or uncomfortable at first, however, provided they have the support of their manager and/or co-workers, any opportunity to make a meaningful contribution and grow their skills and confidence in the process is likely to lead to higher levels of engagement. Of course, a positive outcome will be amplified where success is accompanied by praise and recognition which takes account of the individual's needs and personality.

5. Help them understand the broader vision and how their role fits in

Employees who identify with the company vision and purpose are far more likely to remain with the company and contribute in the upper range of their capability and full potential. There are many ways organisations can do this. One of the most powerful examples I have seen was at a Danish-based company called Novo Nordisk, a global leader in diabetes care. As part of an organisation-wide programme to embed a new vision and strategy, the company invited all employees (both customer-facing and support staff) throughout its global operations to meet a diabetes patient and to report back in a team meeting what they had learned and how they could apply their learning to contribute to the advancement of the company's vision.

Ultimately, if managers can help their employees understand what makes them a success, and teach them to recognise the situations in which they thrive, businesses will be able to drive engagement that is a lot more sustainable and effective than that brought about by financial rewards. Ultimately this is a long-term adjustment to traditional management practice that will produce results for the foreseeable future.