MT EXPERT: How to be a leader
Faith in leadership is being tested, but that's because those in charge haven't looked at their defining characteristics, argues says Egon Zehnder's Damien O'Brien.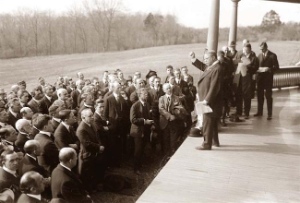 The defining characteristic of leaders is the fact that people, groups, individuals, nations, choose to follow them. There is something about a leader that makes us feel that he or she will take us where we need to go. It is an act of faith.
But in today's world our faith in leaders is being tested. The Edelman Trust Barometer has revealed trust in business leaders is at an historic low: in 2013 only 18% of respondents said they trust business leaders to tell the truth. This is not merely a function of the global economic crisis. The complexity, transparency, speed and connectivity of today's world have made the task of leadership much more exacting and the scrutiny far less forgiving.
Diminished trust
The cost of these changes has been a loss of trust in business leaders. This is not just an issue of sentiment. It has significant economic implications. Companies in Fortune's 'Top 100 Companies to Work For' list, essentially a trust ranking, consistently out-perform the market.