MT Expert - Legal: Christmas holidays
Sheridans' Daniela Cohen looks at holiday and sick leave over the festive season...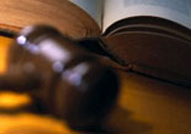 With the festive season fast approaching, parties, wine, gifts and holidays will be on the minds of most. Many businesses will take advantage of the welcome distraction and close their offices over the festive season.
Those who do may also wish to compel their employees to use part of their annual holiday entitlement over the same period. The law on doing so is very clear: companies are required to give employees twice as much notice as the amount of holiday it requires an employee to take. Provided that the employee's contract expressly requires the employee to take holiday during any periods of annual closure, that will of itself be sufficient to satisfy the employer's notice obligations.
Whilst planned absences and annual leave generally cause little concern, frequent and unexpected days off in the weeks following Christmas and New Year are far more problematic. The over-indulgent boozy lunches/dinners that are commonplace during this season can often have an unwelcome effect on productivity, attendance and workplace relationships.