MT Expert - Legal: Flexible working requests
Sheridans' Neisha Glynternick explains your obligations around flexible working requests...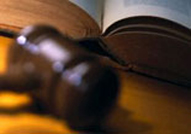 It's a quiet Monday morning. You're at the coffee machine contemplating the busy week ahead when you're greeted by a panic-stricken employee. She tells you she is struggling to juggle work and childcare – her nanny's left the country and there's a long waiting list for the local crèche. She feels her only option is to work part-time for a while (as yet unspecified) until she gets a crèche place – and even then she'll have to leave at 4pm every day to pick up her child.
You're sympathetic, of course. But you're running a tight ship, and this employee's role is crucial to your organisation. In fact, you'd been planning to ask her to do some overtime, rather than reducing her hours. So what should you do next?
With work/life balance an increasingly hot topic, the concept of 'flexible working' is frequently debated – indeed, the Government recently proposed to extend this right to any parents of children under 16. To many businesses' delight, this looks set to be delayed – but you still need to be up to speed with your current legal obligations.