MT Expert: Legal - How to negotiate
Brits are not renowned internationally for their negotiating skills, says corporate deal-maker Clive Rich. But there are a few clever tricks that can help every businessperson beef up their arbitration skills.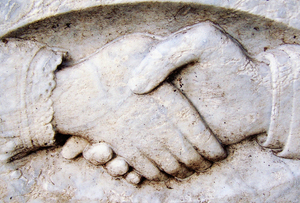 Negotiation has never been more important in our lives. We live in a collaborative, interdependent and fragile world where everyone needs to make deals in order to get on. This new 'Deal Economy' affects everybody: entrepreneurs, sole traders, SME's, big corporations, institutions and governments.
Yet, in this country, negotiation skills are rarely taught or practised or even thought about. Perhaps it's a hangover from our Empire Days when our diplomatic charm was backed up by real economic and military bargaining power. Those days are over and if all we have left is our national sense of politeness and decorum then that is not going to be enough to make deals happen.

Here are a few top tips that we could all benefit from using:
If you are going to negotiate take the time to prepare
Most people rush at negotiation because they are trying to fit it in between emails and meetings. But if you skip preparation the negotiation will unravel later. Here are 10 questions you must ask yourself at the outset.