MT Expert - Legal: Ten ways to avoid expenses disputes
It's not just MPs who see expenses as a salary boost. So how do you stay out of trouble?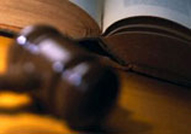 Duck islands, wisteria removal, helipads and moat-clearing... As well as offering a fascinating glimpse into our politicians' domestic lifestyles, the MP claim-and-shame scandal catapulted the issue of expenses abuse into the media spotlight, writes Lewis Silkin's Richard Lister.

Away from the Westminster sleazebowl, HR professionals face perennial problems from staff making fictitious and inflated expenses claims. A survey last year by budget hoteliers Travelodge revealed that British workers fleece their bosses to the tune of more than £1bn a year through spurious swindle sheets. A smug 43% of those polled believed it to be a legitimate way of making extra cash, while an astonishing 84% didn't feel guilty about inventing claims.

So here are ten tips to help you tackle this thorny issue:

1. Make sure you have a clear expenses policy and apply it firmly and consistently. Sounds straightforward enough, but it's a holy grail that's eluded the House of Commons.
2. Specify that only claims for 'legitimate business use' will be reimbursed.
3. Have a strict requirement that all claims must be supported by valid documentary proof.