MT Expert: Do you need an email footer?
What's the point of email footers? And do they actually make a difference? Sheridans' Alex Chapman explains.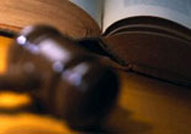 An email arrives in your Inbox. You read the message (but don't print it off unless you absolutely have to - because that saves trees) and usually ignore all that lovely text at the bottom, which usually starts something like "this email and all files transmitted with it..." So what's the point of it?
I often get asked about email footers and the requirements for providing information in web sites and emails. It's an area that is often the subject of debate, because the applicable laws come from many different sources. But the long and the short of it is that there is certain information that you must include in all business emails; certain information that you may want to consider as standard; and certain information that you may require depending on the circumstances.
Information You Must Include: