MT EXPERT: New employment tribunal fees aren't helping anyone
The decision to charge employees taking their bosses to tribunal might sound good, but it's unlikely to reduce the number of court cases, says employment lawyer Michael Bronstein.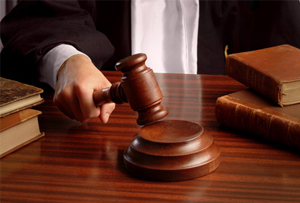 In the 1996 movie 'Jerry Maguire', Tom Cruise played the eponymous sports agent whose mantra during one of the film's key scenes was 'show me the money'. Employers facing the threat of a tribunal claim will soon be able to adopt the same refrain.

At the moment employment tribunals are free of charge to all users. From 29 July this year, employees wanting to issue a claim in the employment tribunal will have to pay a fee to do so.

For minor claims (imaginatively entitled 'Type A'), the issue fee payable by a single claimant will be £160. These will include claims for things like statutory redundancy payments (the maximum is £13,500) and unlawful deductions from wages - but will also include equal pay claims, which can be far from straightforward.

Claims which are more complex and time-consuming (you guessed it - 'Type B' claims) will require payment of an issue fee of £250. These will include unfair dismissal, discrimination under the Equality Act 2010 and whistleblowing claims.

But the investment required from an aspiring claimant does not stop there. If the case doesn't settle and a final hearing is needed, he or she will have to pay a hearing fee of £230 for a Type A claim or £950 for a Type B claim.

It's fair to note that, if the claim is successful, it's likely the unhappy employer will be ordered to reimburse the claimant for both the issue fee and the hearing fee. But, given the complexity of modern employment laws, a cast-iron claim is usually rarer than, to paraphrase Edmund Blackadder, the rarest thing you can think of.

And to put this in context, in 2011/12 the median award of compensation for unfair dismissal was just £4,560. This doesn't look especially attractive measured against the total outlay of £1,200 on fees, which the claimant stands to lose completely if he or she is unsuccessful.
Similarly, at the lower end of the scale a small claim for an unauthorised deduction of wages of - to pluck a number at random - £390 is equally unprepossessing when the fees at risk add up to precisely the same amount.
So does this mean that the perpetual flood of tribunal claims seen in recent years will soon dwindle to hose-pipe ban levels? A fair guess is probably not.

Firstly, in many cases the level of fees compared to the possible outcome is not going to be so high that lawyers willing to act on a contingency fee or conditional fee basis, and insurers covering legal expenses, will be unable to accommodate them.

Secondly, a remission system will operate so that fees will be reduced or remitted entirely for those claimants genuinely unable to afford them - for example, under the current remissions system, no fees will be payable by anyone in receipt of income support, income-based jobseeker's allowance or any of three other forms of social security benefit.

Lastly, there will doubtless be a significant number of claimants for whom the fees will be affordable and may make good economic sense.

This may be the case where, for example, there is a credible claim for loss of a career arising from unlawful sex discrimination or harassment, or where the tribunal is being used for tactical purposes to exert pressure to settle on an employer who might be anxious to avoid dirty washing being hung out in a public forum.

The worry is that it 's the 'squeezed middle' - those not eligible for remission of fees but to whom the amounts and risk involved will be material - who will be most deterred by the new fees regime from seeking access to justice over individual employment grievances.

These may be employment issues that aren't so large as to justify the outlay now be needed to go to a tribunal - not to mention the stress that goes with it - but which are still sufficiently real that they will fester if not fairly addressed.

Wise employers will have regard to the reasons why a remedy for unfair dismissal via the tribunals was introduced in the first place.

The 1968 Donovan Commission noted that, in 1964-66, there were on average some 276 unofficial strikes each year as a result of disputes about whether individuals should or should not be employed, suspended or dismissed.

The tribunal system, free at the point of use, was designed to be an informal, speedy and inexpensive safety valve to diffuse such disputes and thus prevent them from causing more widespread industrial unrest.

The sad fact is that employment tribunals have long since ceased to be informal, speedy or inexpensive. The introduction of fees will add sour icing to an already rather rancid cake.

Given that the Government has failed to grasp the nettle of radical change in relation to employment tribunals, employers might now want seriously to consider introducing access to formal workplace mediation, designed to provide a means of dispute resolution that is potentially far more constructive for all concerned.

- Michael Bronstein is a Partner in the employment team at Dentons