MT Expert: One patent law to rule them all!
Ministers from 24 EU countries have signed an international agreement to proceed with the introduction of a unified patent court system but what does it mean for business owners - and will it live up to its promise?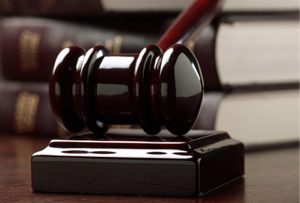 For some businesses, the proposed introduction of a unified patent system reason to celebrate. For others, it will make little difference. But for an unlucky few, the new system may actually increase the likelihood of infringement actions.

Even at this stage, the new system is by no means a dead cert. Having signed the agreement to proceed, it must now be ratified by at least 13 national parliaments, which must include the UK, France and Germany, before the Unified Patent Court can be established. The new system will then go live in 2014, although this may be subject to delays. Initially, just Spain, Portugal and Bulgaria have failed to sign the agreement, so ratification seems likely to go ahead unimpeded.

Once established, the Unified Patent Court will be split between three countries, according to various patent classifications. The London-based Court will handle 'chemical cases' and 'human necessities', the Munich-based Court will handle 'mechanical' patents and everything else will be handled in Paris.

The unified patent system promises to deliver broader geographical coverage, more cheaply and easily than ever before. However, not all patent holders stand to gain to the same extent. For companies that currently just file in one or two European countries – in the UK, France or Germany, for example - interest in the new pan-European patent is more muted.
There is even a possibility that in some circumstances, the arrival of the pan-European patent could lead to unnecessary conflict, where previously there was none. For example, rival companies may presently be steering clear of each other by validating their patents in certain EU countries only. In such cases, the advent of the unified patent system could increase the likelihood of commercial disputes.

As with all these legislative wheezes, governments give with one hand - and take away with the other.

Nick Wallin is partner and patent attorney at Withers & Rogers LLP