MT Expert - People: Dealing with egos in the workplace
Is one of your employees a bit of a Tevez? Christopher Barrat explains how to keep big personalities under control.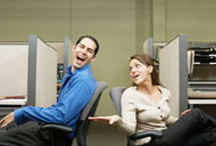 Do you have a Tevez on your team? Do some of your high performers see themselves as so good that it is beneath them to get off the bench and help their teammates with their task?
Workplace egos can be tricky things to handle. On the one hand you want strong characters on your team who are self-motivated and who have a desire to win, but what happens when this goes to their already big heads and makes them tough to deal with?
A popular way to handle this is to hope that one day they have a spectacular fall from grace and you can all enjoy seeing them crash and burn. This may be a fun thought, but it is not usually a good one. Firstly they can often create a lot of collateral damage on the way down and sometimes their egos are so big that they develop a Teflon coating – the disaster happens and they don't even feel/realise that it was anything to do with them: it must have been someone else's fault.